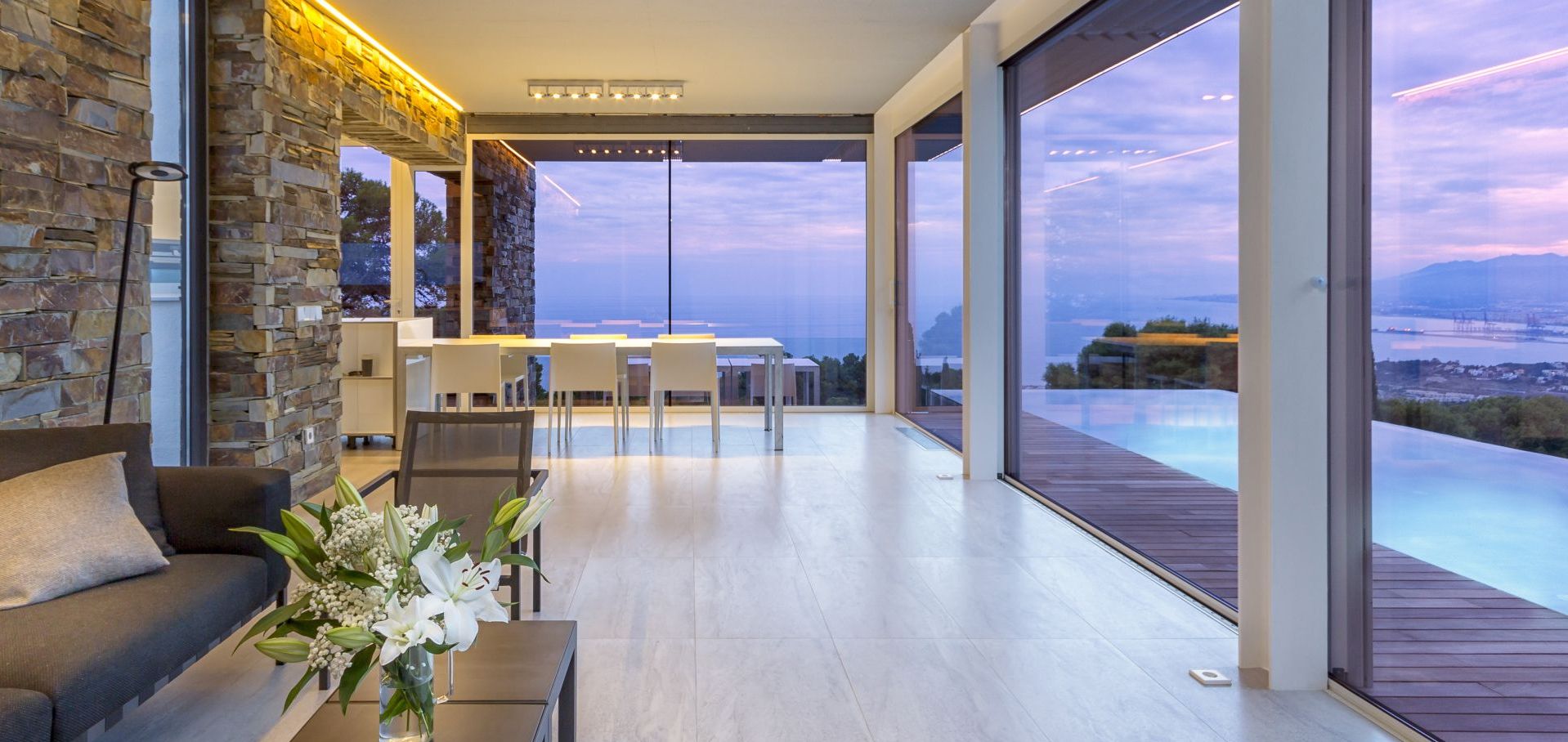 Villa WDB in Málaga
Date of construction:
2014
11
A holiday home with four guest rooms on a ridge above Málaga.
The building is designed to make the most of the spectacular view of Málaga bay.
The south-west facing L-shaped living area, which is completely glazed, borders the terrace with an infinity pool. An enclosed patio is situated on the east side which makes it the ideal location for breakfast in the morning sun. This area is in the shade during the afternoon heat. The night area with four guest rooms is located on the street side. It has a lift that serves the five levels.
Several traditional materials refer to Andalusian architecture, such as the walls in natural stone blocks and white plaster, and the patio floor in 'chino' (black pebbles). An awning with adjustable aluminium lamellas on the south-west side contrasts with these traditional materials. Additional screen blinds provide protection from the merciless summer sun.
Sun-powered hot water and heating, cooling with a heat pump system and LED lighting have all contributed tot the sustainable character of this project.